The 2017 season ended with heartbreak in Houston. The 2018 season ended with heartbreak at home. My second article I ever wrote was why the Yankees would win the World Series this year. Now it's October 13th and the Yankees are no longer in the playoffs. Just typing that makes me wanna cry. Anything really, that could've gone wrong this season went wrong.
Although on the night of the end I wrote a passionate rant about Boone being the problem but if you dig deeper the blame can not be placed solely on his shoulders. After having time to back up and reflect on one of the most anticipated seasons in memory it's easy to see where it all went wrong and what worked. I don't wanna talk about that right now though. It's gonna be a long winter where I can talk about what needs to change but let's reflect on some of the good.
Aaron Judge
Sophmore slump? How about consistency. The best player on this squad was sorely missed for his two month absence. When healthy he was a part of the wide MVP race in the AL and a top 3 outfielder in baseball. Judge is the heart and soul of the team and without him the team looked lost. Very few players can have that effect on their squads. He's Jeter esque. The captain had that effect. Even on the worst teams the Yankees had, he still had an insermountable effect on his teammates. It is very evident that Judge is the face of the franchise.
The GM
Love him or hate him you can not help but respect him. Brian Cashman is a wizard of deals. Since the elimination in 2017, he added 2 former MVPs, a former reliever of the year, a quality lefty and a huge secret weapon in Luke Voit. Every move Cashman made payed off at some point. He's the best GM in baseball. Cashman now heads into this offseason with trade assets and money, This team will look even more different in 2019.
Luke Voit 
One of the best trades in recent memory for the Yankees. They acquired Voit for Chasen Shreve and another reliever. That was a move many, including myself considered wildly confusing. Yet, Cashman and his team obviously saw something everyone else didn't. Voit, after a slow start, locked down a spot on this roster for the future. Voit hit .333 with 14 HRs and 34 RBIs after becoming a Yankee over the summer. When Judge was hurt, at time Voit looked like the best consolation. For this team to contend in the future passionate and phenomenal Voit must be at first.
Andujar and Torres
The Rookie phenoms had great years. Andujar hit phenomenal and Torres hit and fielded phenomenal. Both guys looked great this year. Whether Andujar is still a Yankee in 2018 remains to be seen. I speak for the rest of The Sports Chill when I say if he's traded it will be devastating. Andujar is potentially the rookie of the year. Torres was an All star. The future is bright especially with those two included.
The Power
The 2018 Yankees shattered the Mariners record for most homers in a season. They wrote their names in history yet they may hit even more next year. Andujar, Torres, Hicks, Voit, Judge, Stanton, Gregorius, Sanchez and Austin Romine all had double digit home runs. The Yankees rode their power throughout the season. Even if a game was 5-0 and for most teams would be over, the Yankees had enough power, to make every inning entertaining.
Overall: 100-62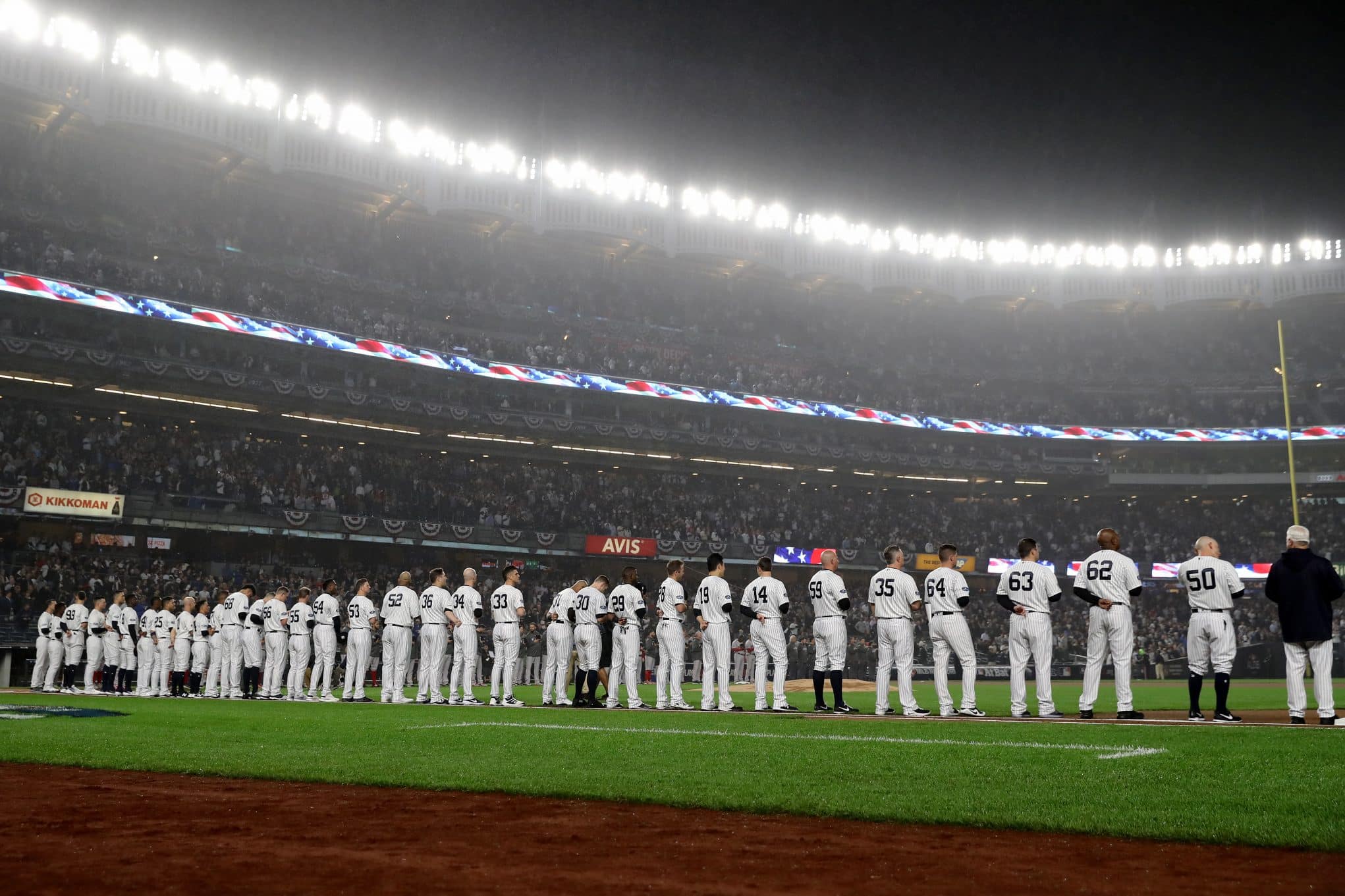 100 wins, that is phenomenal. The Yankees deserved every one of those wins, if not more. The Yankees played good ball most of the year and although it sucks, this year should be reflected on positively. It wasn't World Series or bust. It was a young team with a rookie manager in over their heads over the best team in baseball in the ALDS that got beat. That shouldn't be a thing to hang heads about. The Yankees should've sulked and been sad for exactly 5 minutes. A 5 minute pity party, then a turn around to focus on dominating next year. It sucks and is embarrassing to lose to Boston in NY. So that should turn into fuel. There should be pictures of  that game in the locker room like gasoline that can be ignited to start a fire. The loss should become motivation for ring number 28 in 2019. 28 in 2019, that's the new goal. Rest up fans, get ready for new content this offseason and recaps of the season. On a personal note, I want to thank everyone who has read these Yankees articles since I started. My first full Yankee season of coverage is over and it was a roller coaster. Now it's time to turn towards the offseason. Go Yanks!