This past weekend was hard to watch. From the Sonny Gray collapse against Baltimore, to the collapse at Fenway in the 9th inning Sunday, it was bad. Then Chicago came. The struggling White Sox were perfect to build momentum off of and that's exactly what the bombers did. They completed a 3 game sweep and beat the Rangers tonight. They also gained a game and a half on the Red Sox. There has been good and bad lately but there are some good and bad things I wanted to point out.
The Hot Players:
Miguel Andujar has been on fire recently. He currently holds a .356 average since the All Star break. That ranks in the top 10 in all of Baseball. Andujar has been able to drive in runs at a high rate as well. It's evident when watching the games, Andujar consistently comes up clutch. Andujar has been the hottest bat recently.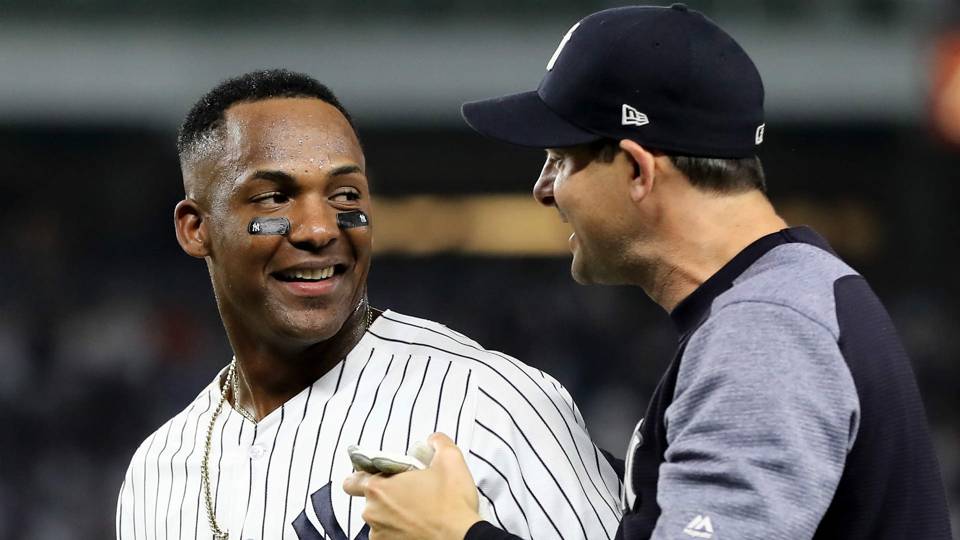 Giancarlo Stanton was put in a rough spot following the injury to Aaron Judge. Giancarlo has answered the call mightily. He has hit 3 straight games with a home run, including his first grand slam on Wednesday and continues to show for the second straight year, that the second half is the best half for Giancarlo.
Neil Walker and Aaron Hicks are two other bats in the lineup who are producing at a higher level then expected.
Masahiro Tanaka, has been overshadowed by Luis Severino as the "ace" in the past but similarly he too has shown in the past Tanaka and steps up when needed. Right now Tanaka, in my mind should be considered our Ace. Tanaka has been for the past few weeks the most consistent and filthy pitcher in the rotation. If Tanaka can continue to pitch like this he will be a huge piece for this late season run.
The Cold Players:
Gleyber Torres has been reliable all year and it will come down to him and Miguel Andujar for rookie of the year, but he lately has been really sloppy and has been making rookie mistakes. Unlike some of the other cold players, I have no doubt Gleyber will get over this hump and heat up again.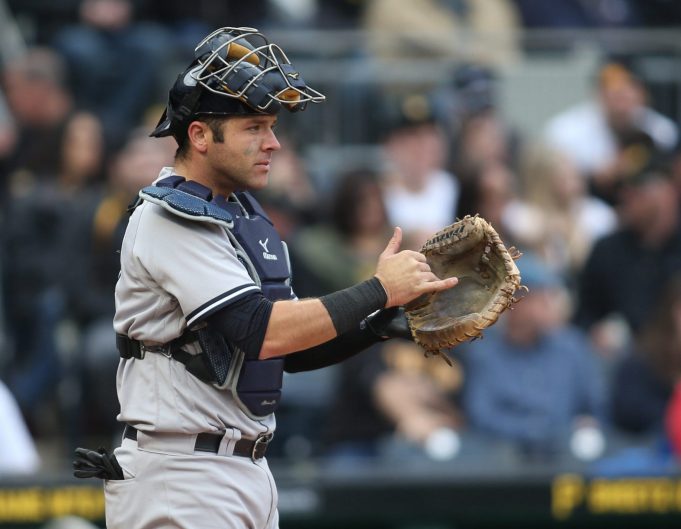 Austin Romine and Greg Bird both currently sit slightly above the Mendoza line since the all star break. Romine defensively has been phenomenal but at the plate, well, the Yankees miss Gary Sanchez. Bird has been putting contact on the ball but he lacks a pop or overall big production from first base. Both guys need to heat up soon to keep the Yankees afloat.
CC Sabathia has been a solid pitcher all year but his age is beginning to show. Sabathia has pitched 12 innings in his last 2 starts. Showing little stamina in Boston and Chicago. Between the bum knee and being mediocre all year, unless he heats up he could be in danger of losing his spot. On the plus Sabathia provides veteran leadership and postseason experience. All in all Sabathia is a solid pitcher but he has become complacent and his stamina is lowering with age.
Overview:
Overall there are problems with the squad but the bombers are starting to heat up and with an 11 game home stand against teams under .500, the Yanks need to cleanup. The more games they can pick up on Boston the better and they still have 7 games left with them to catch up. Hope is there, Judge will be back soon and so will the Kraken. The dog days of summer are upon us and the Yankees are in the heat of the race. Lets go Yanks!