The cream always rises to the top as they say, and the Lakers are coming back! As a Lakers fan who really got into basketball as a whole during the tail end of Kobe Bryant's career I wasn't very fortunate with my choice of team. The Lakers play about 75% of their games at 10ish east coast time so I rarely get to watch them. It also didn't help that the team I gravitated toward was in the midst of a collapse as a dynasty. Gone were the days of the gold standard Lakers that were the role model of what every franchise should strive to be and the only remain of the dynasty was Kobe. When Kobe finally decided he couldn't hang onto the sinking ship any longer he left the Lakers with D Angelo Russel and a likely lottery pick. In a time of uncertainty the Lakers hit rock bottom with nowhere to go but up.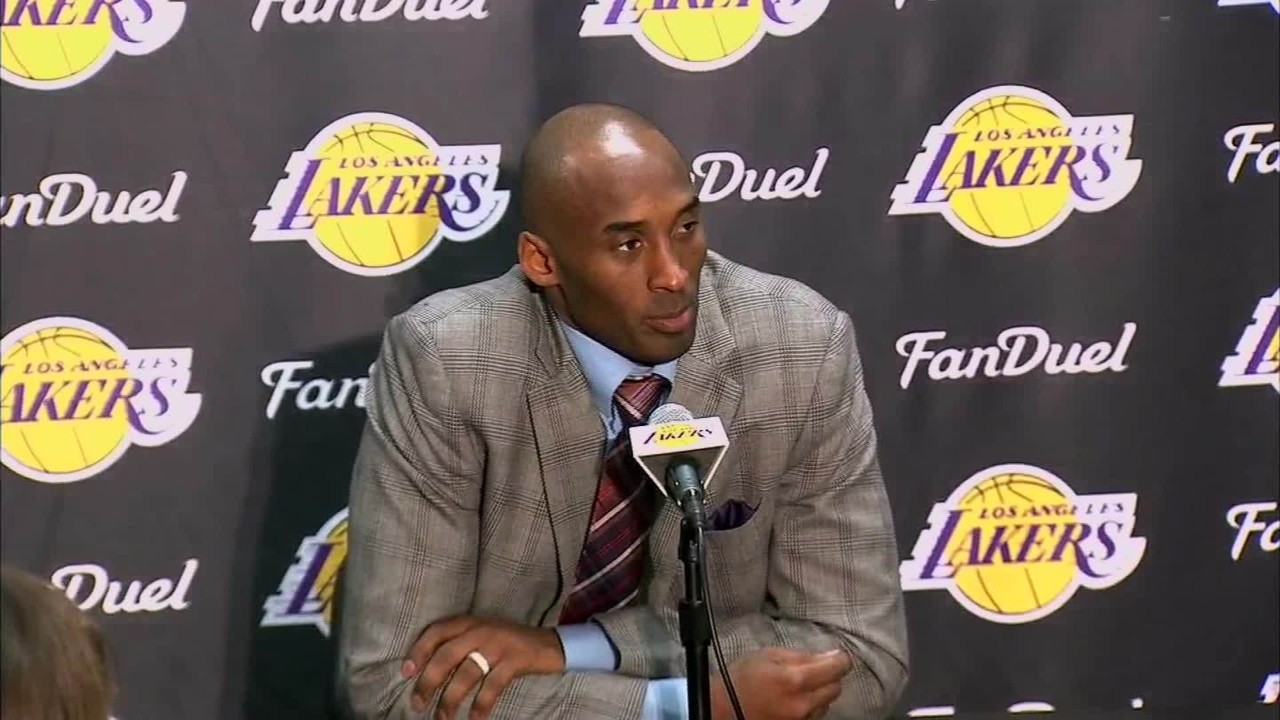 First they had Byron Scott as head coach and no offense to the guy but he is not made to be a coach. Scott had to lead a very bad team and in his defense the talent he had was very minimal. After taking Randle the Lakers thought he was a savior. So after finally getting rid of Byron Scott they made a change and hired Luke Walton to be the new leader and drafted A blue chip prospect in Brandon Ingram. With a summer ahead that looked so promising and with tons of money to spend some genius named Mitch Kupchack who shockingly still has a job in the NBA decided to sign a slightly below average center in Timothy Mosgov and a solid bench piece in Luol Deng to deals that would make you think they were as good as gold. After starting off another season with a disappointing performance it was a time for a change, it was time for a little Magic!
Magic Johnson came home and brought with him Rob Pelinka to be the new GM and they drafted Lonzo Ball, Kyle Kuzma, and Josh Hart. They finally unloaded Timothy Mosgov's atrocious contract and sent DLO to Brooklyn with him. The Lakers built a much better lineup but all along their eyes were someone else, the summer of 2018. As young talent took steps forward and a young core of Ingram, Ball and Kuzma burst onto the scene. The Lakers fought to a respectable record and now the opportunity for big change was almost here.
Now with the draft over and the Lakers getting yet another young piece in Moritz Wagner, they have two paths they could embark on. Path A: Trust the process, give the young core time and see what they become, don't mess it up and set them up for success in the future. The other option, the much more popular one. Path B or Path Bron: Lay all your cards out on the table for the greatest player in the world and build around him no matter what it takes. Both paths are respectable and both paths have many other factors, but it's safe to say the pain and agony is over and no matter what path Magic chooses to follow, that the Lakers are back!