They aren't worried. Not in the slightest. In fact, I could argue that they are bored.
Game 2 was a facade. Of course Chris Paul was going to play out of his mind during at least one game in his first Western Conference appearance of his storied career. It was cute. But it's over. I'm not just talking about the Rockets vs Warriors. I'm talking about the NBA Championship.
It was predetermined when Kevin Durant signed with the Warriors in the summer of 2016 that this would happen; Unless a new superteam comes brewing this off-season, it will happen next year too.
The Golden State Warriors are not only the best team in the 2017-18 season; you could argue that they are the best team in NBA History. I will not go all Skip Bayless on you today, but they shoot like Ray Allen in his prime and play defense like a hungry Bruce Bowen. Plus, they are led by a coach who lets them play to their strengths, knowing that it was going to be difficult to keep these men focused for an 82 game season.
Well Steve Kerr kept them focused. He had players coach during the regular season to keep them on the right path,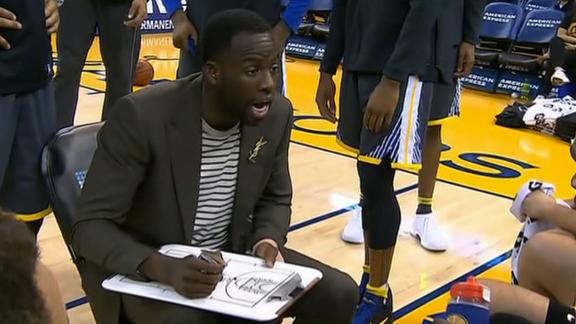 and they never squandered. Tonight, I fully expect a Warriors W. Beating them at this point would take injury after injury for Golden State. Again, the regular season Rockets were adorable. But this season was over before it started.
Turn the lights off. Bring the bulldozers in. The NBA season is over.