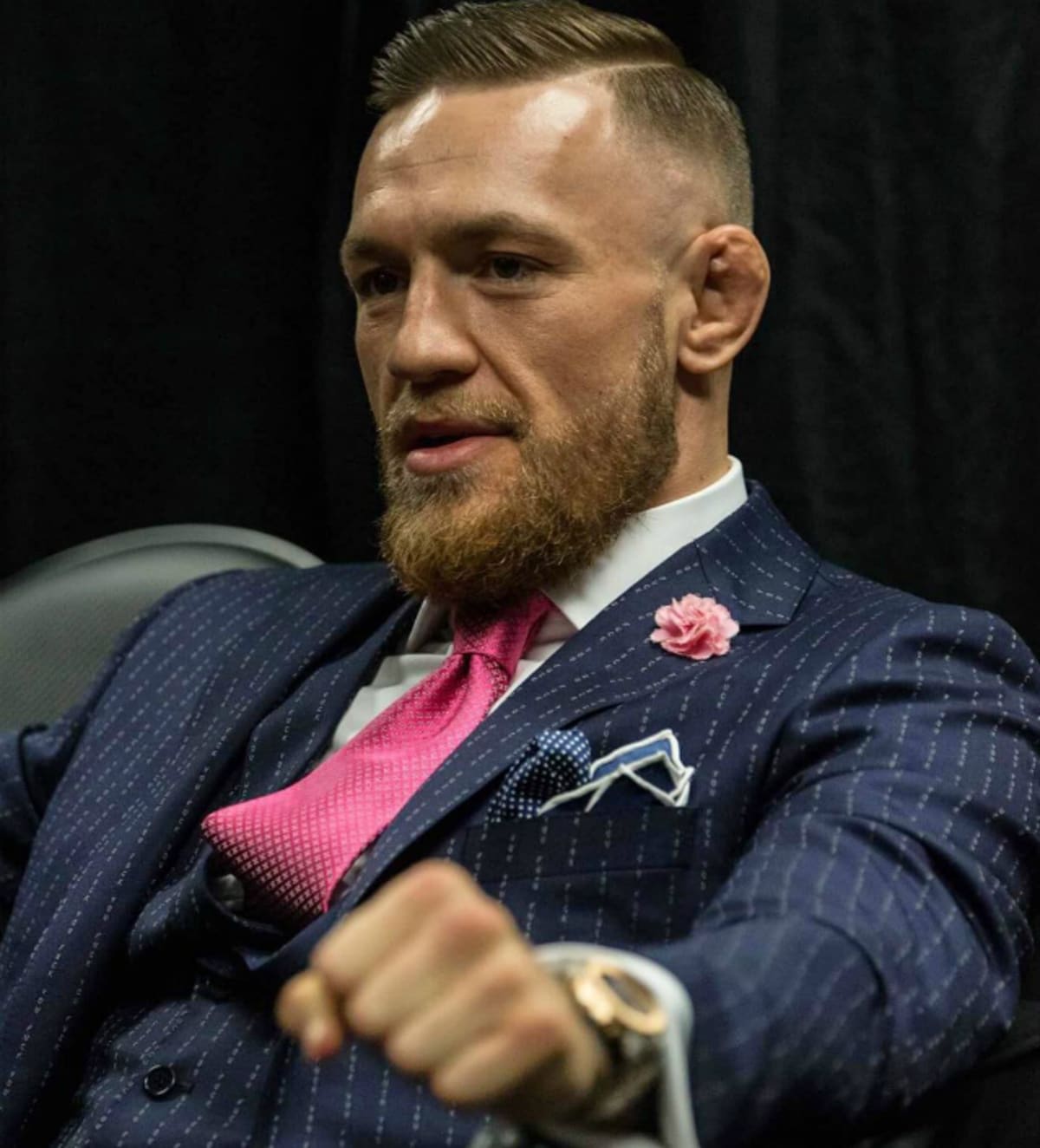 Yesterday at the UFC 223 press conference, president Dana White announced Conor McGregor will be stripped of his Lightweight championship. Well here is a little background for those that do not know. Conor is 21-3 in UFC he is known to be wild and has no filter. He also was in some boxing match last year with some guy named Floyd Mayweather, that he lost. He won the featherweight title and the lightweight one and has now been stripped of both.
The Irish fighter who is very very aggressive, so much so he now is in jail. So how did one of the most popular athletes in the world and one of the best fighters in the world potentially end his career. It happened in one day. After White's comments McGregor and his "entourage" went wild on UFC and the bus. McGregor threw a chair and a guardrail. With his damages 3 fights had to be cut from the card and he was charged with 3 counts of assault and one count of criminal mischief. He has a court date set for June 14th after turning himself in.
Conor could have just ultimately ruined his career but he also could have made a big career move. Gregor pulled a WWE style stunt and that is the perfect place for him to go. With UFC likely getting Brock Lesnar back soon WWE could offer lots of money to Conor and provide him the best place to be his wild self. That is the one scenario, the other scenario is his career is over. Connor needs help, I get passion but this was not passion this was unneeded aggression. All punishments from here on out are well deserved.
As for Dana White, I have lost all respect for him. He claimed today that this was not a stunt and it was disgusting for the sport. Yet, Dana you have been on every sports show today hyping the situation up. Every news outlet has covered this story. Even I who had no interest in the UFC event tomorrow night now will try to watch it. It probably was not a setup and I agree with that but Dana took this and made it bigger then it had to be and has made this more about entertainment. Dana publicly humiliated his employee by taking his title away from him and then publicized his employees failure to make money. Dana you are not Vince McMahon, this is not a story line and you deserve to be reprimanded as much as Conor
What Conor did was wrong and unlawful and chaotic and what Dana is doing is a profit oriented choice. Then again they will probably reunite and forget this all happened.