Finally, my last player rankings. The secondary class has a lot of talent and potential to field many reliable players. I am not too familiar on some of the second tier players, so these are the first tier players I see as guys with all star potential. So here we go!
1. Minkah Fitzpatrick DB Alabama
Pro Comparison: Tyrann Matheiu
Minkah is the best secondary player in this draft and is second to Adams for the best coming out of college in the last two years. Minkah is versatile, he is a play maker, he has played in a pro style defense and is an athlete. Minkah is going to be a big addition for whoever takes him. He reminds me of Matheiu, with his size and versatility. Similar to Matheiu, Fitzpatrick plays safety and corner and his size is nearly identical to Matheiu. He can keep up man to man and play a slot/safety role or even get in to the back field and make big plays. Minkah holds the potential of being an all pro in the future.
2. Denzel Ward CB Ohio State
Pro Comparison: Eli Apple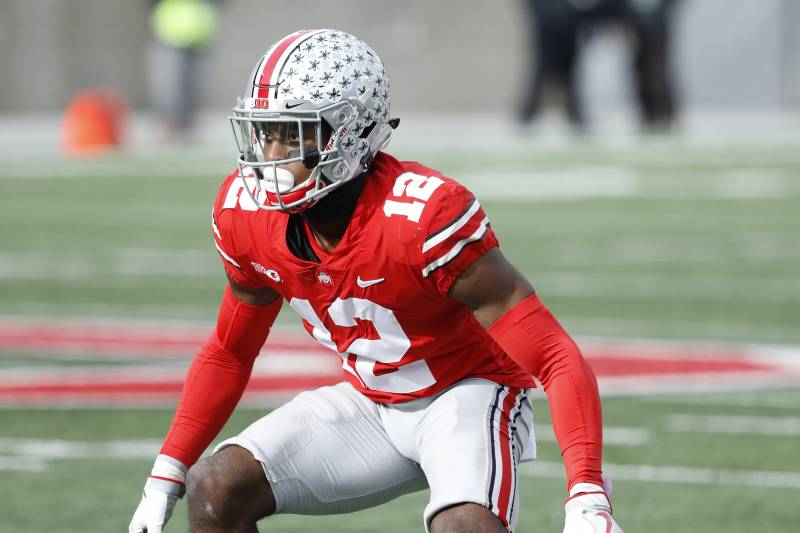 Denzel is fast and strong and may just be the most intriguing defensive player is in this draft. Earlier on Denzel was low on boards but he has shot up. Ohio State is a cornerback producer. Eli Apple is from Ohio State and holds a similar skill set to Ward. Ward is fast enough to keep up with talented receivers and strong enough to make big plays. I like Denzel a lot and he has potential to be a star.
3. Derwin James SS Florida St.
Pro Comparison: Eric Berry
James is talented and agile and strong. He is a first rounder, although he is falling lately, and I do not know why. He is similar to Berry because he plays with a lot of heart and their sizes are similar. Overall, James is an old school, gritty, tough player, He will be an instant starter and turn some heads next season.