The Bombers are back! From Aaron Judge all the way down to Ronald Torreyes this roster is very talented and filled with potential. There's a lot of reasons this team will be a contender in 2018 but here are 3 reasons this team will win the World Series.
#1: The Bullpen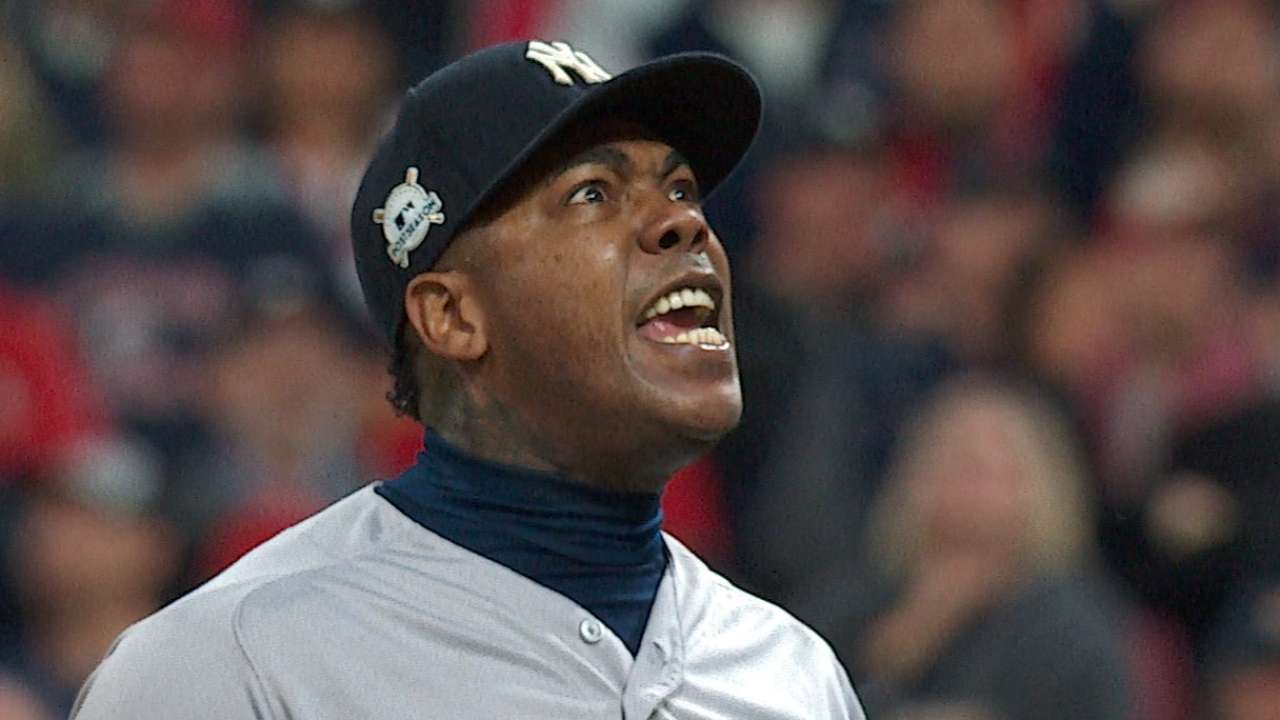 For the past couple of years this bullpen has been awesome. From the three headed monster to Chapman, Betances and well I was gonna say Clippard…but we all saw how that went…. The point is this bullpen has come a long way since Mariano retired. Chad Green emerged in 2018 as a very reliable reliever, we have Tommy Kahnle and David Robertson who were dominant after coming over in the blockbuster trade. The Yankees also had Betances who needs to regain his control but still was reliable at certain points. Then Chapman who in the beginning of the year struggled found his usual self in the rest of the season. Adam Warren also had a very good year as a long reliever. This bullpen is stacked and they have potential to keep you in the game even if a starter has a bad day. A strong bullpen can be the key to winning the World Series as shown in recent years and the Yankees will show that this year the same way they showed it in the postseason last year.
#2: The Modern Day Murders Row
On December 9th, 2017 The Yankees made a huge splash and acquired 2017 NL MVP Giancarlo Stanton. Between Stanton, Judge, Sanchez, and Gregorious a total of 169 bombs were hit last year. That was more then The Braves, The Pirates, The Giants and The Red Sox last year. This team has a lot of home run potential and if everyone stays healthy along with the fact that Greg Bird also has a lot of power. This team will be hitting bombs from Chinatown to the Hudson River side, they'll be hitting bombs in New York City all the time.
#3: The Atmosphere in the Bronx
This team is filled with good character and personality, from the "Toenight Show" to the Thumbs down thing this team is making baseball fun again. Although Girardi was a respected and winning coach, he lacked the youth factor that the rest of the team had. Now with Aaron Boone in New York, a guy who brings a lot of energy into a clubhouse oozing with it, this team only has more motivation to win a championship.  Although I'm only 14….in all the years I've watched the Yankees, I've seen a couple awesome teams from the Bronx but I've never seen a team so united and full of youth. This team is bound to win a ring in 2018.
[contact-form][contact-field label="Name" type="name" required="true" /][contact-field label="Email" type="email" required="true" /][contact-field label="Website" type="url" /][contact-field label="Message" type="textarea" /][/contact-form]