The Jets don't need to resign that many players but there are a few guys who should comeback next season. Demario Davis had a breakout year and was robbed of a pro bowl. This is a guy who is a leader on this team and a top 5 ILB in the league. He needs to come back to New York.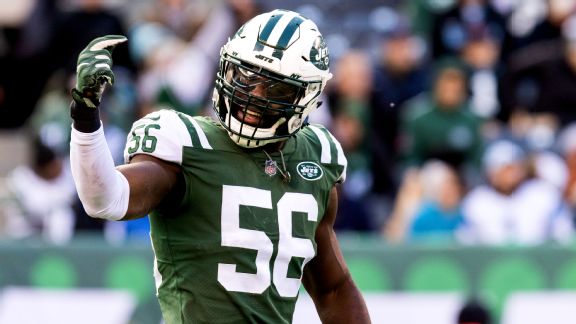 The next guy who should come back is Austin Seferian Jenkins. ASJ was a beast at tight end this year, has been a great personality in the locker room and if the Jets can come to terms on a deal with him, everyone would be happy.
Another guy who should come back if he doesn't retire is Josh McCown, even if he is just a backup. McCown is a solid QB, a great leader and actually played well last year, and isn't bad bridge quarterback either.
Morris Claiborne played solid football this year and I think the Jets should bring him back for another year to see how he performs again.
Two more guys who should be resigned are Kony Ealy and Terrence Brooks. Ealy had a couple good games this year and would be a good player to have around because when he is on the money he is a good rusher. Brooks won AFC defensive player of the week once this year, he's a ball hawk and could be a good player off the bench behind Maye and Adams.
Tomorrow I'll tackle free agency.