Well, well, well. The Cleveland Browns have fired GM Sashi Brown after two seasons. I can't blame them considering they went 1-27 with him under the helm.
Hue Jackson is staying on as the head coach for 2018, which is the right move. The team sucks, and the players are the problem. But now they need a guy to come in and change the culture of the team. A guy who knows how to win. A guy who knows the ins and outs of football instead of Brown who just had a degree at Harvard and was more worried about 40 times than the intricacies of the game. I have the perfect name for you. You ready?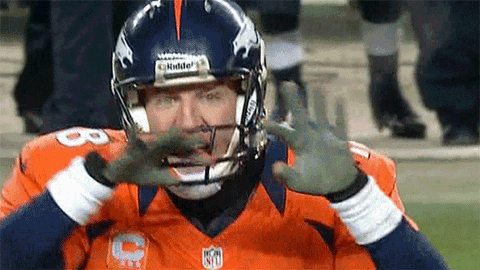 According to some of my sources, Peyton Manning is house shopping in Cleveland. The move makes sense for both parties involved.
The only reason "The Sheriff" let football in the first place was because he couldn't throw anymore. Peyton loves football more than anyone loves football in the world. He studies film like a nerd, and wins like a winner. So it seems like a match made in heaven.
Worse case scenario, Peyton does the job for 2 seasons and the Browns continue to stink. No one would blame Peyton for trying to bring the franchise back from the dead. I love the idea, and I hope it works out for all parties involved.